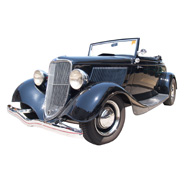 Over the years there have been hundreds, if not thousands of articles published online that have each had a tremendous impact on the world of web development and design. Some have been truly memorable, and have remained quite relevant for years, and remain so today. Others have outlived their usefulness, but we remember them because of the impact they had on our code and on the way we think about web design.
Occassionally, while reading or doing research, I still stumble upon "classic" web design articles. So I thought it would be a great idea to list what I feel are some of the most important articles that have been published in the relatively short history of the web development industry.
Originally, I had started with the idea of listing 10 articles — but when I began the research, I slowly started to realize that was not going to do justice to this list. So I settled on 25. I think this is a good collection of some of the more significant articles that have been produced over the past 13 years or so.