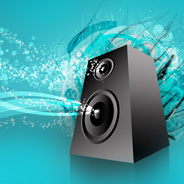 This exhaustive article includes relevant links, best practices, and other useful resources that will enable all web developers to incorporate sound effects into their web projects in a manner that conforms to the latest in standards and best practices.
If you're looking for a reference that you can bookmark and use for any project where you're asked to include some type of audio clip into a web page — whether it's MP3, MP4, WAV, WMA, and more — this is the article for you.
This is the one and only resource you'll need to assist with all your audio-embedding needs.