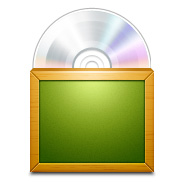 I don't think I've seen this specific method used yet, but it seems like one of those super obvious techniques. This technique is not really anything new, it just combines two concepts that most CSS developers should be fairly well familiar with by now.
CSS sprites are a method for creating complex rollovers without using JavaScript.
CSS3 animations (or more accurately, CSS3 transitions) is a new feature that has been added to some newer browsers, most notably WebKit-based browsers like Chrome and Safari. Like sprites, CSS3 animations don't require JavaScript.
Combining the two methods, we can create a simple animated rollover effect with endless possibilities. Check out the demo page using the button below to see four somewhat silly examples that I created. The examples are not necessarily the most attractive or practical, but they're just some over-the-top examples to demonstrate what's possible when you combine these two CSS techniques.
You'll notice that the fourth example (the one that says "insert disc here") is using an inline image with a background that animates on the anchor that wraps it. This gives the animation some depth because it looks like the disc is being inserted into the overlaid image.
In the examples on the demo page, I'm using transparent PNGs taken from the Isloo icon set created by Asher Abbasi for Iconfinder. So, for a browser like IE6 that doesn't support transparent PNGs, you'd have to use a PNG hack or else use JPEGs or GIFs to ensure the degraded sprite looks correct.
Benefits to Using this Method
The first obvious benefit is that the effect does not require any JavaScript. Another benefit is that nonsupporting browsers will degrade the effect gracefully and they will just display a normal CSS sprite rollover effect, without the animation. This is great, because none of the graphics will be missing (although most of the effect will be lost).
Some Drawbacks
This method has the usual maintenance and image creation issues that are associated with CSS sprites, while also providing a limited experience in nonsupporting browsers. Also, the sudden appearance of the sprite background on nonsupporting browsers is not as visually effective as the animated version. I suppose you could integrate a JavaScript solution for the other browsers, but that would probably create more work than it's worth.
I'm not providing any code to show you in this article, because the CSS is pretty standard: Your usual run-of-the-mill CSS sprite code, along with the required proprietary CSS3 transition code to get the animation working in supporting browsers. From what I can tell, it works in Chrome and Safari. Firefox 3.7 is supposed to have CSS3 transitions, so anyone with an alpha version installed can test it out. Opera evidently supports CSS3 transitions, but it doesn't seem to work on backgrounds. If anyone knows how to fix it for Opera, please let me know.
As mentioned, I'm sure the possibilities for creating some unique CSS-only animations are endless, especially when you factor in transparent PNGs, z-index, fixed backgrounds, and other CSS techniques. Feel free to comment and offer any feedback or other ideas that can be executed using this method.