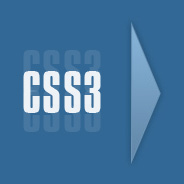 I've added five new items to the CSS3 Click Chart. I also added a couple of filter hacks for IE, and corrected some syntax examples.
Each item on the chart includes a clickable heading that opens an info panel on the bottom of the screen displaying a basic description of the item, along with example syntax. To accommodate the fact that the chart is now more than one screen, I've integrated Alen Grakalic's Easy Slider jQuery plugin.
To navigate between the two screens, just use the left and right arrows on either side of the chart.
The new additions to the chart are:
Text Stroke
Reflections
Transforms
Transitions
Border Images
Again it should be stressed that not all of the items in the click chart are guaranteed to be accepted as part of CSS3, but for now it's good to know what's possible in browsers that allow the use of these new and interesting CSS techniques.