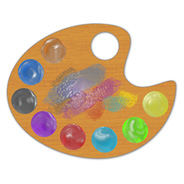 Over the weekend I rolled out a new "skin" for Impressive Webs, which I think improves the site's design quite a bit. There's more contrast, which creates a more distinct experience. And I finally have a logo that I'm satisfied with.
The layout of the site remains virtually the same, so, like I said, it's not as much of a redesign as a "skinning". I did change the height of the top navigation bar, and added some new graphics.
The Twitter and RSS icons are taken from the Practika Icon set that was featured on Smashing Magazine earlier this year.
The font for the Impressive Webs logo, as well as the text that goes with the Twitter and RSS icons, is Freestyle Script, created by Martin Wait.
I really wanted to change the whole look and go for something a little riskier, in line with the new blogazine trend, but I think that will have to wait, due to time constraints.
I hope everyone likes the new design. I'm hoping this will inspire me to write more often for my own blog, as I've been very busy writing for other sites of late.