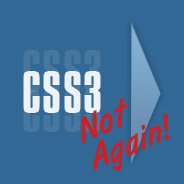 The CSS3 Click Chart has been updated to include 4 new CSS3 properties, a few of which I've only recently come across.
At this point, most of the cool and trendy stuff has been included in the chart, so nothing new that I add will be of great interest, but I'm continually researching and discovering new properties and enhancements that are part of the CSS3 spec, so I'll continue to add them over time.
The new properties added in this update are:
Outline Offset
Resizing
Word Wrap
Background Size
To keep up to date on additions and edits, subscribe to my RSS feed or follow me on Twitter.
Comments are closed, but you can leave suggestions and corrections on the original article.