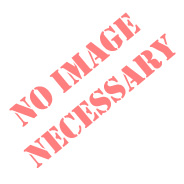 This post might sound like an opinionated rant, so I apologize up front for that. But sometimes I write stuff because I get annoyed at how quick people are to jump on bandwagons and follow trends, and it often comes out sounding a little harsh. Even I've been guilty of following trends at times, as I'm sure we all have. But sometimes we have to be a little more honest about the realities of our industry.
This myth about the lack of reading online has, from what I can tell, spread to virtually all corners of the internet market, and I think it has gone too far.
First let's clear up a few things: I'm not denying the research that has been done in this area, and I'm not saying that we should ignore those findings. Instead we should recognize the importance of gaining loyalty in readership, and work towards creating content that users will look forward to reading. Let me explain what I mean.
The Myth Affects Document Structure and Visuals
I've seen article after article on freelance writing blogs constantly promote the concept of "writing for the web": Use bulleted lists. Use images. Use lots of headings and subheadings. Use bold for key phrases.
In my opinion, this has the opposite effect. The fact is, we want people to read our content. If we dumb down our stuff by intentionally creating extra headings and bulleted lists and throw in extra pointless imagery (more on that below), then we're telling our readers: "You don't have to read this! Just scan it!" So instead of writing, we're doodling with words. Or maybe we're stepping up the concept of shorthand to something that looks more attractive, and seems more fun for our "dumb" audience that just wants to look at pictures and a few headings. The New York Times doesn't write in shorthand, and neither should we.
The Myth Affects Length of Content
In addition to the visual enhancements that are forced into our writing (often for no good reason), we're also shortening paragraphs, shortening the content within headings, and shortening the content overall.
Certainly we don't want to be redundant, repeating the same points more than is necessary, but we also shouldn't simplify for the sake of simplifying. Some topics require extra explanations and specific wording that can become somewhat lengthy. This is good, because it helps our readers stay focused, and forces us to make sure we cover the topic thoroughly without cheapening the content.
The Myth Promotes Overuse of Generic Stock Assets
It's common to see all sorts of eye-catching stock imagery attached to blog posts and articles. Usually posts that contain these kinds of images are articles that discuss principles of design and internet marketing.
Stock imagery has its place in design blogging, but the myth that "users scan, they don't read" has caused many blog posts to look like carbon copies of each other, and is probably one of the primary reasons that "list posts" became so popular. Since we're convinced that our users are not going to read the whole article, we instead resort to cheapening our message using stock assets. Paul Boag had a similar complaint about stock images, but in the context of working on client projects.
Many bloggers are guilty of it, and so am I to some extent, but more and more lately I've been trying to lean towards avoiding too much "fluff", and only including what is necessary in my articles and blog posts. I hope I've done a good job in that regard, but I'm certainly still working on it.
Myth Busting
Thanks to the social networking explosion, the potential size of our audience online is immeasurable, so it is natural that a large portion of that audience will not read our content. But that doesn't mean that we should alter our content to suit that part of our audience. What we should do is create strong, quality content that attracts people that read, people who are loyal, and who aren't just scanning our articles and tutorials for something they find eye-pleasing. Many sites, blogs, and communities have seemingly ignored the "users don't read" trend, and they've reaped huge benefits.
Chris Coyier of CSS-Tricks does not succumb to any of these questionable writing methods, and he runs what many consider to be one of the most successful and loyally-followed web design blogs in the world. The fact that people take the time to carefully read and examine Coyier's stuff (i.e. they don't just "scan") is evident by the consistent amount of quality comments he gets on his site.
Jeffrey Zeldman's granddaddy of web design blogs, A List Apart (ALA), likewise does not resort to cheap images and extra headings to increase scannability of its articles. If you visit ALA, you're there to read. Period. Has it worked? ALA gets millions of page views every month. And many of those are from very loyal readers that will read each article carefully, and provide a well-thought-out response in a very gracious and appreciative manner. The only images you'll see on an ALA post are those that are absolutely necessary, along with a unique illustration by Kevin Cornell.
Finally, one of the biggest web design communities, SitePoint, posts informative, focused, and practical tutorials covering a wide variety of topics related to design, development and marketing, and they rarely resort to cheap methods to encourage "scanning". (It should be noted that I would not compare SitePoint with ALA; SitePoint does write in a more brief and user-friendly manner, but in my opinion, it's not to encourage "scanning".)
Gain Loyal Readers, Not Loyal Scanners
Those three examples prove that in the design blogging industry (or in any blogging and online news community) we don't need to perpetuate the myth that users don't read and thus resort to cheapening our content. We should instead encourage each other to improve the quality of our content and try to build loyal readers — not loyal scanners.
What do you think? Should the myth be perpetuated? Is it a myth? Should we still consider this trend when preparing online content? Or should we instead focus on high-quality writing like I've described here?