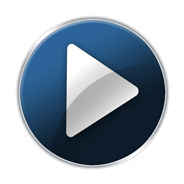 Starting today, and pending the work involved and subsequent success/failure, I will be regularly posting screencasts on Impressive Webs. Most of my writing time is spent authoring stuff for Smashing Magazine and Web Designer Depot of late, so I thought, as a change of pace, I could start doing some screencasts for my own site.
The inspiration for this idea, naturally, comes from the screencasts on Nettuts and CSS-Tricks. Jeffrey Way and Chris Coyier have been doing screencasts for quite some time, and I definitely have to give credit to them for the inspiration. I've especially enjoyed Jeffrey's recent video quick tips on Nettuts.
This screencast is discussing the CSS Font shorthand property, and why I don't think it should be used.
I hope the sound and video quality are acceptable. Let me know what you think — and be nice, it's my first screencast!